(S014E010) Previous Episode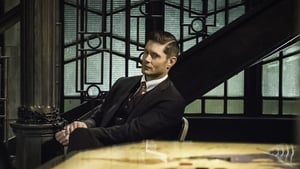 Aired On 2019-01-17
Michael has re-taken control of Dean as his army of monsters continues to move in on our heroes. Sam devises a plan to try and reach Dean and stop Michael before anyone else has to die.
Next Episode (S014E011)
Airs On 2019-01-24
Dean spends some bonding time with Mary and Donna. Nick finally finds the answer he has been searching for. Sam is left to make an unimaginable choice.
When they were boys, Sam and Dean Winchester lost their mother to a mysterious and demonic supernatural force. Subsequently, their father raised them to be soldiers. He taught them about the paranormal evil that lives in the dark corners and on the back roads of America ... and he taught them how to kill it. Now, the Winchester brothers crisscross the country in their '67 Chevy Impala, battling every kind of supernatural threat they encounter along the way.
Writing:
Eric Kripke
Andrew Dabb
Brad Buckner
Stars: