Hulu's "How I Caught My Killer" – How Did John Ray Die? Who Kill John Ray? – How I Caught My Killer, another real crime docuseries from Hulu, will have its streaming platform debut on January 12, 2023, at 1:00 a.m. ET. A real-life homicide case is followed in this true crime docuseries, and the victims' clues are used to solve their own deaths.
This upcoming Hulu series, in contrast to other programs in the same genre, brings the real crime genre a new perspective by concentrating on crucial evidence that the victims left behind.
When John Ray, an Air Force veteran, was discovered slain in his own house in Atalanta, Georgia, police detectives were presented with one of their most complex cases. Even the most seasoned officers were surprised by how horrific the murder was, but an early investigation strongly suggested a heist gone awry. "How I Caught My Killer" on Hulu details the horrifying crime and the police investigation that led to the offender's conviction. Let's investigate the incident's specifics to learn more, shall we?
Must Read: Hulu's Death in the Dorms: Michael Deng Murder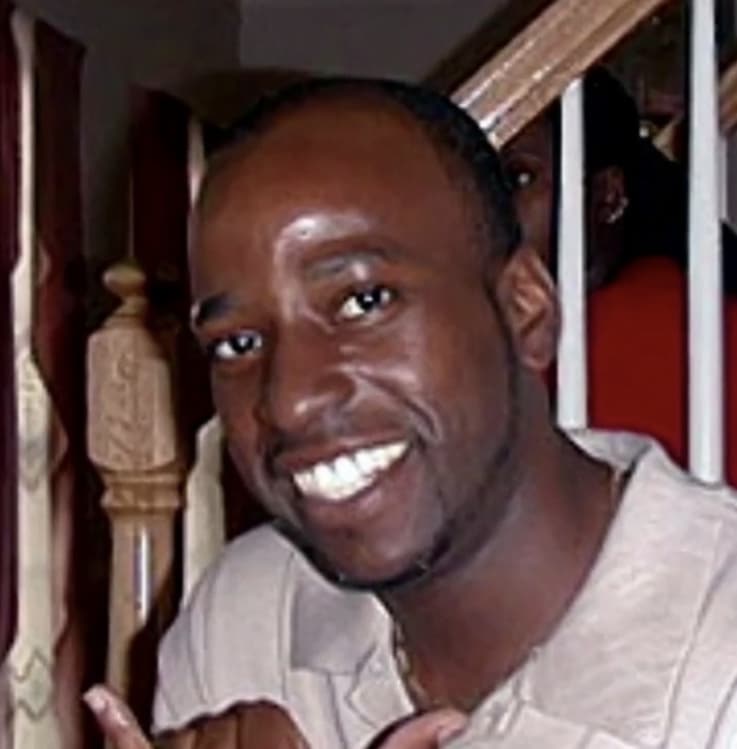 How Did John Ray Pass Away?
John Ray, a resident of Lakewood Heights in Atlanta, Georgia, passed away at 32. John was an Air Force veteran who worked as a paralegal and had a good reputation in the neighborhood. People who knew him characterized him as a friendly and compassionate person who loved making new friends and helping others. He was also friendly to everyone he met, adding to the shock of his sudden death.
The body of John Ray was discovered by authorities on May 16, 2004, inside his Lakewood Heights residence. Although he was pronounced dead at the scene, a preliminary medical examination revealed that the victim had passed away many days before he was discovered. The former Air Force member suffered multiple stab wounds to his head and torso when he was left handcuffed on the ground in a pool of blood. Even the murder weapon's blade was broken inside of him by the attack's ferocity.
The cause of John's death was determined via an autopsy. The victim had various things stolen, including his TV, stereo, and automobile. A short investigation of the crime scene revealed traces of forced entry, leading the police to suspect that he was slain during a robbery. The murderer had used bleach to remove all traces of DNA and fingerprints from the crime scene; much to the astonishment of the police, thus the crime seemed to be well-planned. Detectives, therefore, had no forensic evidence to work with.
Who was John Ray's killer?
Due to a lack of forensic data, the original investigation into John Ray's murder was quite difficult. In addition, after searching the neighborhood, officers could not locate any witnesses, and there were few leads. However, the majority of the associates of the victim that the detectives spoke to remarked on John's calm disposition. Since he was not known to have many enemies, the police could not develop a suitable suspect list.
It's interesting to note that, barely two miles from John's home, his automobile was stopped for running a stop sign a few hours after he was found dead. But before the police could detain the driver, the automobile quickly slammed into a roadside pole, and the man fled the scene on foot. However, forensic teams thoroughly searched the vehicle and successfully obtained a foreign DNA sample from the airbag. Unfortunately, little has changed in the case since then because the DNA did not match the samples that were already in the system, leaving detectives at a dead end with no new leads.
But as they looked more, law enforcement officials found that John was quite active on a gay dating site. On the other hand, John dealt with criminals regularly as part of his paralegal work, and a quick search of his briefcase turned up information on career criminal Torico Jackson, who had been in and out of jail numerous times since 2001 on various unconnected offenses. In addition, the authorities discovered that John's residence had been broken into repeatedly in the months before the murder, and his coworkers had expressed concern for his safety.
The police discovered that Torico Jackson's case wasn't on the paralegal's to-do list when they spoke with some of John's coworkers. However, because the victim's suitcase contained Torico's files, law enforcement investigated the career criminal and soon learned that Torico had met John on the homosexual dating website. The suspect in the issue was being held at the time for a different crime, and when the police retrieved his DNA, it turned out to be an exact match to the DNA found in John's stolen automobile.
So without further ado, investigators accused Torico Jackson of killing John Ray. Torico was found guilty of several offenses when he was brought before the court, including murder, felony murder, aggravated assault, burglary, and armed robbery. He received two life sentences without the possibility of release, as well as an additional 25 years in 2013 as a result. Torico Jackson is currently incarcerated at the Smith State Prison in Glennville, Georgia, where he spends his days.