How Are 1923's Jacob and Cara Dutton Related to James Dutton? – The Western series "1923" from Paramount+ covers the lives of Jacob and Cara Dutton, the father and matriarch of the Dutton family in the 1920s. It is a prequel to "Yellowstone" and a sequel to "1883." James Dutton founded the Yellowstone Dutton Ranch, which Jacob and Cara's family currently manages. Jacob deals with several difficulties resulting from Prohibition and the Great Depression hitting Montana earlier than the other states. Since James founded the property and family that Jacob and Cara are in charge of maintaining, viewers must be curious about their relationship. If so, you've come to the correct place!
See Also: Why Did Banner Creighton Shoot the Duttons in 1923?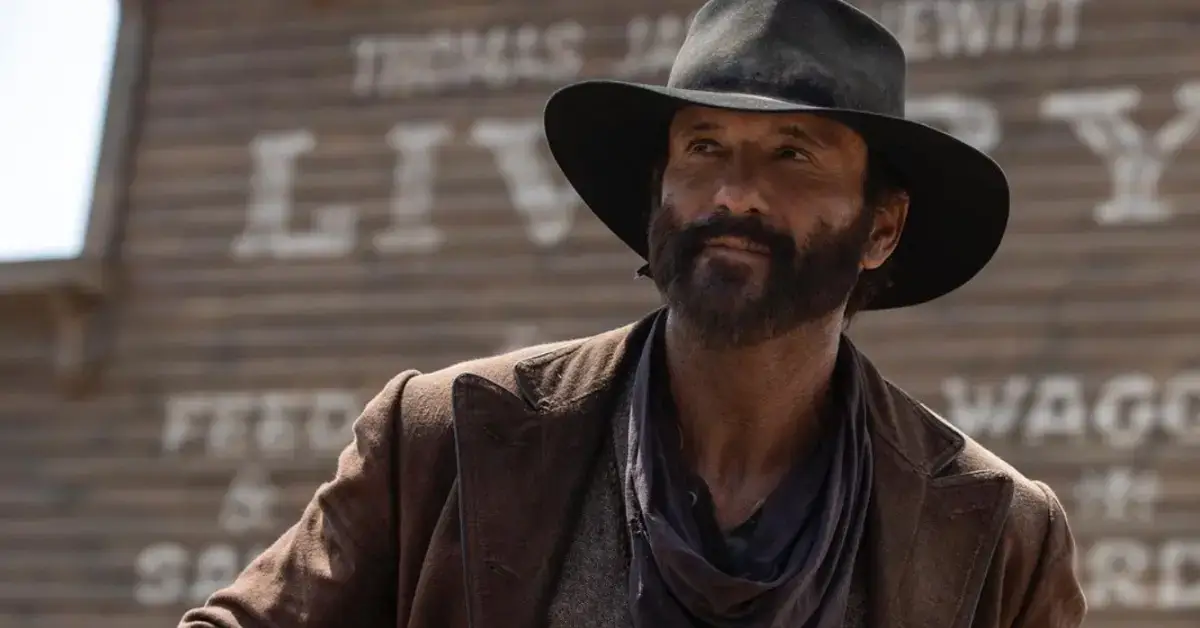 How are James Dutton and Jacob Dutton Related?
In "1883," which centers on the family's relocation from Texas to Montana, where they established the Yellowstone Dutton Ranch, James Dutton is the patriarch of the Dutton family. Cara Dutton is James' sister-in-law because Jacob Dutton is James' brother. It is said in "1883" that James has a sibling who does not travel with the former and his family in search of more suitable living arrangements for the family's survival. Most likely, along with Cara, Jacob arrived in Montana sometime after James established the ranch there. Jacob might have volunteered to take over the ranch's care after James passed away, along with his wife.
James and Jacob are tied through their shared duty to protect the Dutton family and their shared heritage. James risks his life to ensure his family's safety and travels across several states before settling in Montana. When his family is in danger or distress, Jacob acts similarly. The demands on Jacob's and his family's way of life are getting worse. He feels the pressure of the cattle ranching business's finances. Harrison Ford, who plays Jacob, said to TV Guide that his character is taking on the duty of the Dutton family much as James did four decades earlier: "The whole destiny of the family is in his hands."
As James' brother, Jacob works to preserve the foundation James laid in Montana to ensure the continuation of their family. Ford also said, "The world is changing around him faster than he can keep up with it. […] Decisions he makes are going to affect the immediate present and near future, but the opportunities forever may diminish under his watch, under his control, and he's fighting against it to preserve what he's enjoyed and what his family fought for and gained for future generations." 
Jacob and Cara rose to prominence in the lives of James' sons, John Dutton Sr. and Spencer Dutton, after the passing of James and his wife, Margaret Dutton. James might have done this if he were still alive, but Jacob leads John and instructs the latter's son Jack Dutton in the finer points of being a cowboy. To prevent his family from feeling James' absence as they battle new foes and threats in the wake of Prohibition and the Great Depression, Jacob does his best to fill the gaps left by his brother as the new Dutton patriarch.
In contrast, Cara shows Spencer her maternal affection even after James has left his family. Cara writes Spencer a letter in the show's first episode, asking him about his return to their family and ranch and expressing her love for him. She says in the letter her love and care for James and Margaret's sons even in their absence.
See Also: How to Watch Yellowstone Season 5