Kevin McKidd's Ex-Wife: Who is Arielle Goldrath? – Following their separation in October, the second wife of "Grey's Anatomy" actor Kevin McKidd has filed for divorce. Owen Hunt, played by Kevin McKidd, has had a turbulent love life on Grey's Anatomy. Before settling down with Teddy Altman, he divorced both Christina Yang (Sandra Oh) and Amelia Shepherd (Caterina Scorsone) (Kim Raver). Kevin, 49, has been married twice in real life, but tragically neither union has been successful. After four years of marriage, Kevin divorced his second wife, Arielle Goldrath, in early 2022, and she formally filed for divorce in December of that same year, according to TMZ.
In the official paperwork, Arielle stated "irreconcilable differences" as the basis for the separation. She also requested shared legal and physical custody of their two small children, Aiden and Nava, and she intends to settle the issue of asset division through mediation. The official separation date is listed as "TBD," and she also requests that the court restore her original last name of Goldrath.
Find out more about Kevin and Arielle's union, their kids, and their divorce below.
See Also: Who Is Les Wexner and Where Is He Now?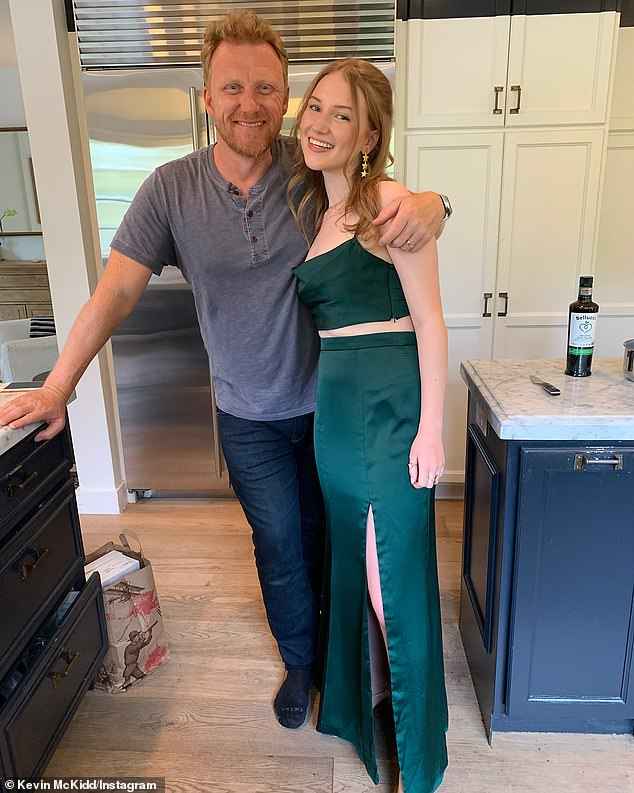 Who is Arielle Goldrath? What Is Her Job?
Arielle McKidd, who was born on August 19, 1988, is now 34 years old. She is reportedly a chef, although it is still unknown where she is employed right now. Despite being active on social media, she has not shared many details about her private life.
According to Arielle's Facebook profile, she is from Dix Hills, New York. Arielle has numerous photos of herself and Kevin riding horses in the great outdoors. Although her bio links to an account called Save Your Soil that contains images of various farm animals and pets, her Instagram account is private.
Kevin McKidd and Arielle Goldrath's Marriage Life
In the summer of 2016, Kevin and Arielle met at a gathering. Five years later, in a happy Instagram post that he's since removed, Kevin reflected on that evening. The actor wrote in 2021, "5 years ago TODAY, Arielle and I met at this gorgeous party." "She amazed me immediately, made this delicious food for our celebration, and we chatted and laughed till we both understood. Happy anniversary, my darling. I will always be yours.
On January 13, 2018, Kevin and Arielle, who had been dating for two years, exchanged vows in a Jewish ceremony at Calamigos Ranch in Malibu, California. Kevin wore a traditional green kilt in remembrance of his Scottish heritage. Arielle chose a lace dress with red wedge shoes on her special day. Two months later, the pair made their marriage public on Kevin's website. The post said: "An small, low-key gathering culminating in a Scottish Ceilidh dance. Close friends and family joined with my Grey's family to celebrate in our celebration day."
Kevin McKidd and Arielle Goldrath's Children
Aiden, age 4, and Nava, age 3, are the couple's two children. Kevin and Arielle are married. In May 2018, four months after Kevin and Arielle's wedding, Aiden was born. When they made the wedding announcement in March 2018, they also revealed the pregnancy. Nava was born in July of this year.
Along with a picture of Arielle and their infant daughter, Kevin said on Instagram, "I'm so delighted to announce the arrival of our little baboo – Nava James McKidd." She is incredible, and our entire family is grateful for her. The Made of Honor actor also described Arielle as a "fighter" and Aiden as a "great big brother."
Kevin McKidd and Arielle Goldrath's Divorce
The actor revealed Kevin and Arielle's separation in a July 2022 Instagram post. It included images of the ex-couple seeming so contented together. Kevin said that his and Arielle's breakup happened "a few months ago" and that it was the result of "a lot of soul-searching and debate."
Kevin added, "Arielle is an amazing mother to Aiden and Nava." She's one of the brightest, smartest, and most compassionate persons I've ever met. We still adore and respect each other to the highest degree. In a lovely way, we have been able to reinvent our lives and our love for one another. It wasn't simple, and it required a lot of effort and introspection. To get to where we are now—a profound and sincere connection as parents and true friends with an incredible shared history, gorgeous children, and family—has been worth everything.
Following his and Arielle's breakup, the Brave actor prayed for "good fortune" in the future. Kevin stated that if we show up for each other and remain open, "It feels nice to share this portion of my life and let you all know that even with problems, it is possible to reach joyful outcomes." "Arielle and I will be there for one another no matter what. Raising your children with one of your very best friends is a blessing I want everyone to experience. On December 6, 2022, it was revealed that Arielle had requested a divorce, citing "irreconcilable disagreements" as the reason.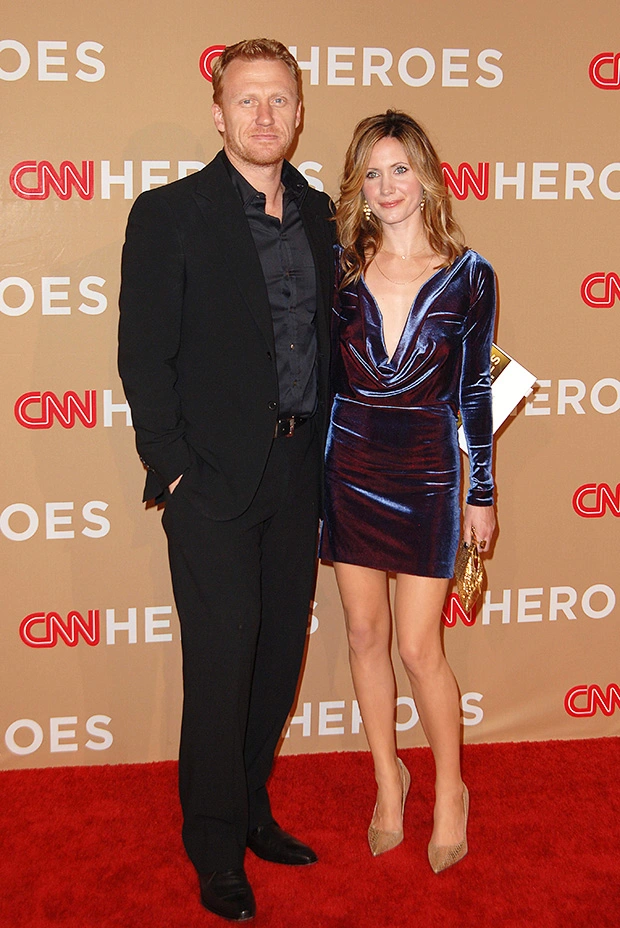 Kevin McKidd's First Wife
Kevin wed Jane Parker for the first time. They were married in 1999 and have two kids: daughter Iona, 20, and son Joseph, 22. In June 2016, Jane requested a divorce from Kevin, citing irreconcilable differences. The following month, they made their split official with the following statement from a rep: "Kevin and Jane have mutually decided to discontinue their marriage. They are eager to continue their tight and loving co-parenting relationship with their kids, who have always been their top priority.
In December 2017, Kevin and Jane reached a divorce agreement. Their two kids will have joint legal custody, they both agreed. According to People, Jane received 60% physical custody, and Kevin received 40%. According to reports, Kevin covered the costs of the kids' summer camp and private school. The agreement also reportedly stated that Kevin would provide $65,096 in spousal support each month. After Joseph and Iona became 18, the child support responsibilities were finished.