How Much Did Millie Bobby Brown get Paid for "Enola Holmes 2" Movie? – The fall 2020 release of Millie Bobby Brown's film Enola Holmes is unlike anything we've ever seen from her. When her mother goes missing, Millie's character, Sherlock Holmes' younger sister, sets off to look for her. Enola must attempt to uncover the riddle of her mother's absence before it's too late, though for her other brother, Mycroft, has a different vision for Enola's future. Millie not only starred in the Netflix movie, but she also executive produced it. If you've already watched Enola Holmes, you can't wait to see the follow-up. Fortunately, Netflix declared that Enola Holmes 2 would go ahead in May 2021.
Must Read: Does Enola Holmes 2's Millie Bobby Brown Have a Real Accent?
One of the most well-known authors of all time, Arthur Conan Doyle, is most known for creating Sherlock Holmes, who needs no introduction. The fact that actors like Basil Rathbone, Roger Moore, Christopher Plummer, Peter O'Toole, Peter Cushing, Charlton Heston, Christopher Lee, James D'Arcy, Jonathan Pryce, Boris Karloff, Benedict Cumberbatch, Jonny Lee Miller, Michael Caine, Jeremy Brett, Robert Downey Jr., and Ian McKellen have portrayed the role on screen is therefore not surprising.
However, following this excess of testosterone, the thought of viewing a non-narcissistic and more approachable Sherlock (Henry Cavill) and learning more about Doyle's world of crime and mystery through the eyes of Enola Holmes (Millie Bobby Brown) seemed fantastic. And even though the entire execution was quite mediocre, the first movie was entertaining enough to get you eager for Enola and Sherlock's upcoming adventures. Sadly, "Enola Holmes 2" represents the future, and it isn't perfect.
One of the most eagerly awaited movies of the year, Enola Holmes 2, will recast Millie Bobby Brown in the title role and debut on November 4, 2022. The sister of Sherlock Holmes (Henry Cavill), Enola, sets out on yet another challenge that will push her to the limit.
Millie Bobby Brown's Biography
M. Bobby Brown (born 19 February 2004) is a producer and actress from the UK. Her role as Eleven in the science fiction Netflix series Stranger Things (2016–present), for which she was nominated for two Primetime Emmy Awards, brought her notoriety. Brown acted in the 2019 action movies Godzilla: King of the Monsters and Godzilla vs. Kong (2021). She also produced and starred in the 2020 and 2022 instalments of the Netflix mystery movie Enola Holmes.
Brown was chosen as a UNICEF Goodwill Ambassador in 2018, becoming the organization's youngest Goodwill Ambassador to date. That same year, Brown was listed among the world's 100 most critical individuals on the Time 100 list.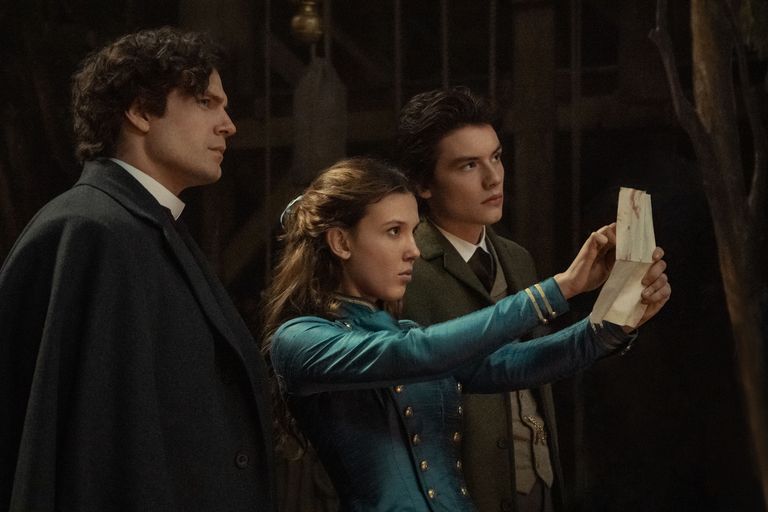 On February 19, 2004, Brown, the third of four children born to British parents Kelly and Robert Brown, was born in Marbella, Málaga, Spain. She had some hearing loss in her left ear from birth, and over several years she eventually lost complete hearing in that ear. When she was four, she and her family returned to England and settled in Bournemouth. When she was eight, the family relocated to Orlando, Florida.
After being cast in Stranger Things at age 12, Brown gained notoriety. At the age of 14, homophobic memes that Brown had falsely claimed to have spoken began to circulate on social media. The harassment caused Brown to stop using Twitter eventually. She has had social media users and articles sexualizing her and online bullying.
On her 16th birthday, she commented on an Instagram post from 2020 with the caption, "There are moments I get frustrated from the inaccuracy, inappropriate comments, sexualization, and unnecessary insults that ultimately have resulted in pain and insecurity for me." She became frustrated with the experiences. After Brown turned 18 in February 2022, users flooded her social media pages with sexually explicit content.
Brown has been dating actor Jake Bongiovi, the son of artist Jon Bon Jovi, since 2021. As of August 2022, she is a Purdue University online student majoring in health and human services.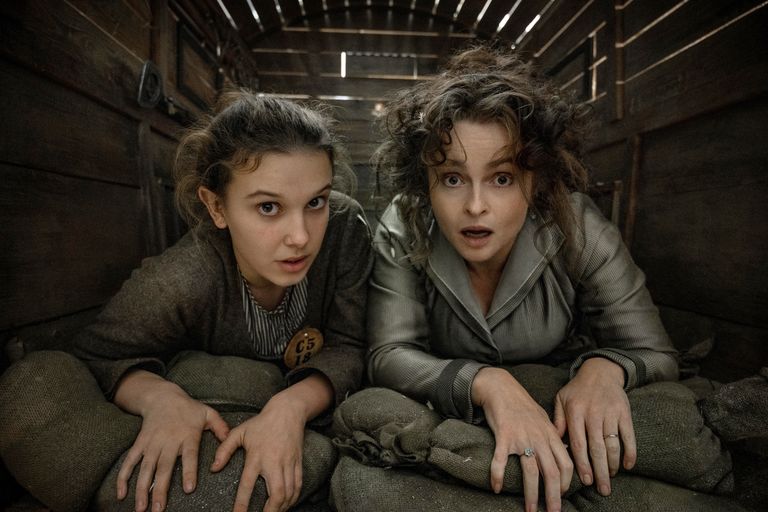 How Much Millie Bobby Brown Get Paid for "Enola Holmes 2"?
In addition to her outstanding performance, Brown made history by allegedly obtaining $10 million (£8.4 million) to repeat her leading role in Enola Holmes 2.
With stars like Ryan Gosling and Margot Robbie, who have more acting experience, Millie Bobby Brown is paid more than they are. For Greta Gerwig's next Barbie, they are making a comparable wage.
Brown, in contrast, is only 18 years old yet has already amassed millions of dollars. She got her start with Stranger Things early on, reportedly earning $30,000 per episode for the show's first two seasons. After that, the main cast members bargained for increased pay for the following two seasons. Brown and the other primary members began to receive about $250,000 per episode after this. In the following season, they will keep doing this.
Millie Bobby Brown continues to pursue various endeavours outside of acting, which raises her net worth. She made her debut in the By Appointment campaign for Calvin Klein and has since signed with several companies. She has collaborated with Converse, participated in Citigroup's advertising campaign, and joined the Louis Vuitton family.
Despite her hectic schedule, Millie found time to see a major motion picture in 2019. She participated in the production of both Godzilla vs. Kong and Godzilla: King of the Monsters. With Enola Holmes, which went on to become the most-streamed movie on any streaming service at the time, she struck it big in 2019. Brown received additional bonuses and a reported $6.1 million for the movie.
She has broken the record for the youngest actor under the age of 20 to receive the most excellent upfront pay. She said she wished to return to the Enola Holmes series in a recent interview, "It was amazing to be able to step back into the boots of Enola and really feel the way she is again; finding her voice. Having the first film constantly just be about character building, now we can actually indulge in a case of hers. It was really exciting… I would love to be a part of another one. I would love to see her do more cases, be put under pressure, be put in crazy situations, make her feel vulnerable again. I absolutely love seeing her back at work."
You can stream Enola Holmes 2 movie on Netflix on November 4, 2022.