Watch 'Avatar 2: The Way of Water' Online – James Cameron's "Titanic" director's first trip to Pandora paved the way for the next sequel movie "Avatar: The Way of Water," which is set to hit theatres this weekend. Jake Sully (Sam Worthington) and Neytiri (Zoe Saldaa), who form a Pocahontas-like bond that results in a romance crossing many lines on both sides of the tense relationship between their people, were first introduced to us in 2009 during the first encounter with the lovely, otherworldly planet of Pandora.
Jake, an ex-marine who is paralyzed and unable to use his legs, travels to Pandora and is eager to be able to walk once again in the tall blue body of his Avatar. When Jake sides with the Na'vi and Neytiri to protect their homeland from extinction and colonialism, what initially appears as an attempt to conquer the Na'vi people develops into what Jake's fellow troops perceive as a betrayal.
The Reef People represent a completely new level in the extraterrestrial universe that has emerged after a 13-year wait for "The Way of Water." As Jake and Neytiri depart the jungle to entice the returning Sky People so that they can protect Neytiri's people, new aquatic adventures and romantic opportunities arise.
You might wonder how to watch "Avatar: The Way of Water" if you're a fan of James Cameron or are eager to start the aquatic sequel. Let's find out the way to watch Avatar 2 online.
Must Read: 'Avatar 2: The Way of Water' Ending, Explained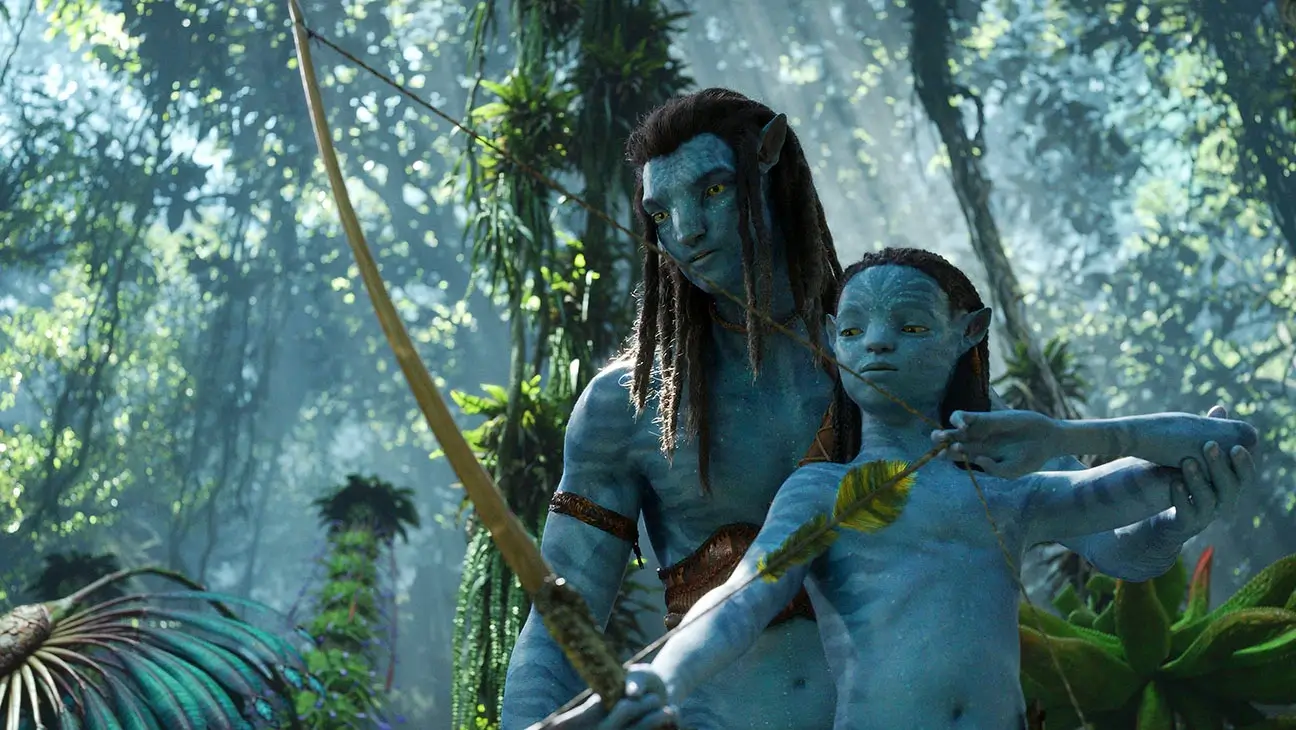 When is the Release Date for "Avatar: The Way of Water"?
On Friday, December 16, the sequel has wide distribution in theatres.
Are There any Streaming Options for "Avatar: The Way of Water"?
The only way to see "Avatar: The Way of Water" right now is by purchasing a cinema ticket because it is only currently showing in theatres. Check the postings in your area.
The movie will eventually be available for streaming on Disney+. Still, because of an earlier license agreement with 20th Century Fox that predates Disney's takeover, it may also be available on Hulu and/or HBO Max. Disney has not yet said when "Avatar 2" will be available for streaming, and the company will probably make the movie a theater-only release for at least a few months.
What's the Story Behind "Avatar: The Way of Water"?
Jake Sully made it evident in the first movie which side he supported, but The Sky People are persistent, especially when they go back to Pandora to try again to populate it with people from a dying Earth. Jake and Neytiri take their four children, Neteyam, Lo'ak, Kiri, and Tuk, to seek refuge in the island nations in the hopes that The Sky People will target them rather than Neytiri's people to protect the forest-dwelling tribe of Na'vi. Jake and his family now have access to an entirely new planet, but regrettably, The Sky People have also found it.
Who Plays What Roles in "Avatar: The Way of Water"? – Cast Details
Both Sam Worthington, who played Jake Sully, and Zoe Saldaa, who played Neytiri, are back. Grace, played by Sigourney Weaver, is still unconscious, but she gave birth to Kiri, who looks somewhat like her mother but in a younger version. Although Kiri's (Sigourney Weaver) conception is still a mystery, she has a remarkable appreciation for the natural world. Jake's eldest son Neteyam is portrayed by James Flatters ("The School for Good and Evil").
The second son Lo'ak is portrayed by Britain Dalton. Playing Tuk is Trinity Jo-Li Bliss. Colonel Miles Quaritch is reborn as Stephen Lang, while Jack Champion depicts Spider, the Colonel's son. For a brief time, Joel David Moore and CCH Pounder reprise their roles as Mo'at and Norm Spellman, respectively. Jake and his family are given refuge by the Reef People, led by Tonowari (Cliff Curtis), who Kate Winslet plays in the role of Ronal. Bailey Bass portrays Tsireya, their daughter.
Aoung and Rotxo, who are reef divers, are portrayed by Filip Geiho and Duane Evans Jr. A tulkun hunter named Scoresby is played by Brendan Cowell, and Dr. Garvin, a scientist, is played by Jemaine Clement.
Disney+ is presently streaming the 2009 film "Avatar." Additionally, you can rent it on Prime Video, YouTube, Apple TV, Google Play, Redbox, or Vudu for $3.99.
Also See: Wakanda Forever: Who Is the MCU's New Black Panther? Who is Shuri? Is Shuri New Black Panther?